EXERCISE "FLYING SPANNER"
Contributed by: Leonard SYMONDS (54A)
An account of an Adventure Training Exercise carried out by three members of 74 Aircraft Workshop REME at the completion of their tour in the Arabian Gulf.
UNITED ARAB EMIRATES
74 Aircraft Workshop REME, Sharjah
Objective
To obtain the release of a 'Cast' Landrover, bring it up to standard and drive it home via Iran, Turkey, Greece, Yugoslavia, Italy, Switzerland, Germany, Holland and Belgium. An 'initiative' exercise with maximum administrative and practical tasks devolving upon the team themselves.
The Exercise was promulgated in Workshop PT 1 Orders, briefly described and called for volunteers, there was to be a 5 month lead time, departure March 1969.
The chosen three were:
WO 2 (AQMS) L.A. (Len) Symonds Art Ac EI&R
Cpl S.G. (Steve) Langridge Ac Tech A&E
Cpl M.J. (Mike) Estridge Driver
OC Workshop Major C.R. (Chris) Collier REME decreed that before serious preparations began NOK would be required to agree the participation of their loved ones. (Speedily obtained of course – tongue in cheek)
Application for exercise approval was made to Headquarters Land Forces Gulf (HQLFG) who readily agreed, allotting us the code name 'Flying Spanner' and authorising an allowance of £12 per head to offset expenses.
The Vehicle
The search for a suitable vehicle began and it eventually came to our notice that the Trucial Oman Scouts (TOS) had just cast a SWB Landrover which although mine plated was still a 'runner'. This was a valuable piece of information, as all the vehicles we had been offered to date had been very sick indeed. Q (AE) HQLFG speedily secured it for our use – 45ER72 was ours and we took possession immediately to stop the flight of its already depleting inventory from 1 Field Workshop BLR Park.
<![if !vml]>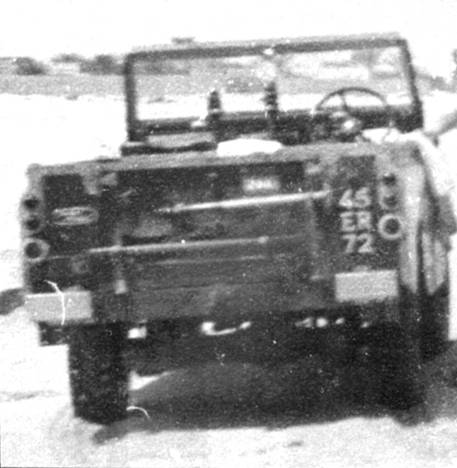 <![endif]>
The Vehicle
Preparation of the vehicle for it's 6,000 mile journey made a very pleasant change for the Aircraft Tradesmen who delighted in taking large hammers to big rusty nuts, not so delightful for our driver who spent his working life down in the MT Section doing just that all day and had to be constantly reminded of the forthcoming delights of Istanbul and Usküda to maintain his enthusiasm. A large number of sunny afternoons were taken up in this way. During this time Major Chris Collier who had been enormously supportive of the exercise left for home and was relieved by Major Dennis Bingham who proved to be equally supportive.
Paperwork
While work proceeded on the vehicle HQLFG were obtaining political clearance from the embassies on route, maps and a route guide were ordered from the AA, a heater kit obtained from the Rover Company, antifreeze liberated, insurance organised for the Landrover and for us, foreign currency obtained and negotiations opened with the TOS for use of their Dhow to cross the Gulf to Bandar Abbas in Iran. The bills were coming in thick and fast. The £12 per head allowance was long gone.
<![if !vml]>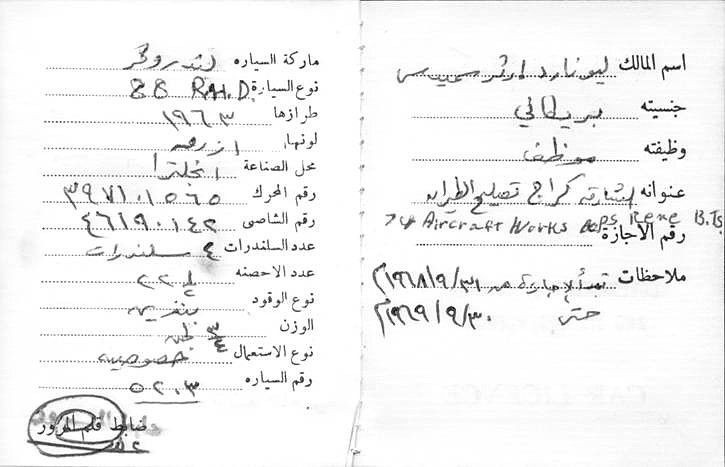 <![endif]>
Sharjah (United Arab Emirates) Driving License
Major Overhaul
45ER72 was stripped right down to bare metal in the Aviation MT yard, thoroughly checked, important parts 'procured' from other cast vehicles, re-painted with primer/white undercoat and re-assembled. Eventually, after a great deal of work the vehicle was pronounced roadworthy and registered with the local police as 'SHARJAH 5203', the number it was to carry all the way to CVD Ashchurch.
<![if !vml]>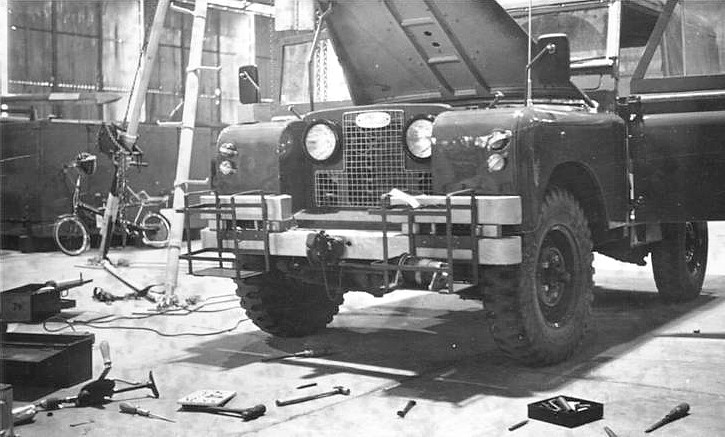 <![endif]>
<![if !vml]>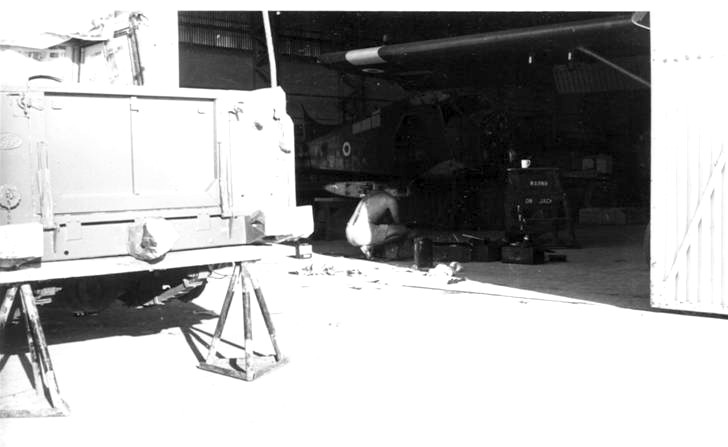 <![endif]>
<![if !vml]>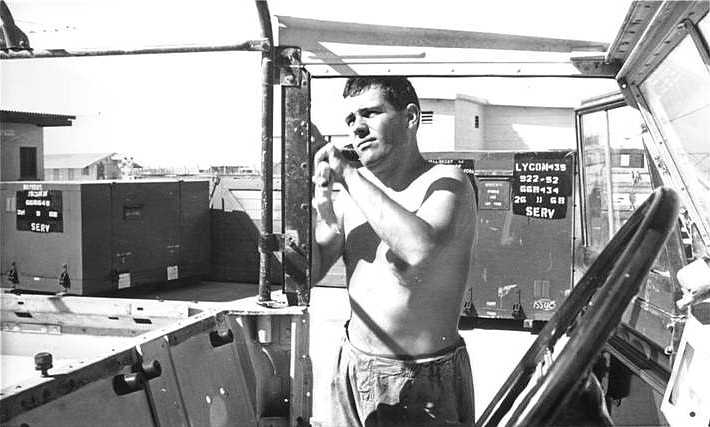 <![endif]>
Len Symonds
<![if !vml]>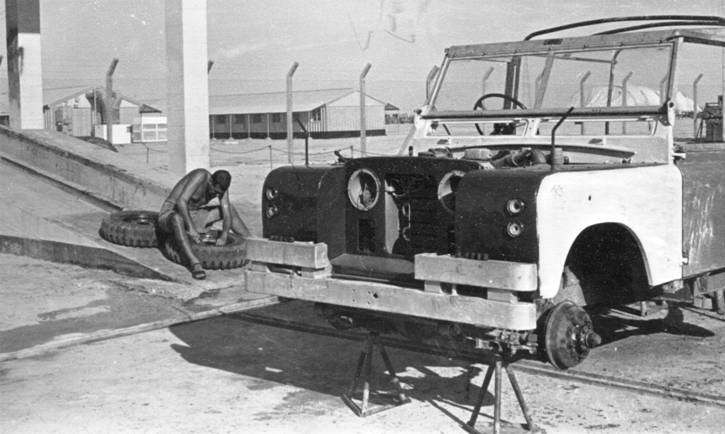 <![endif]>
<![if !vml]>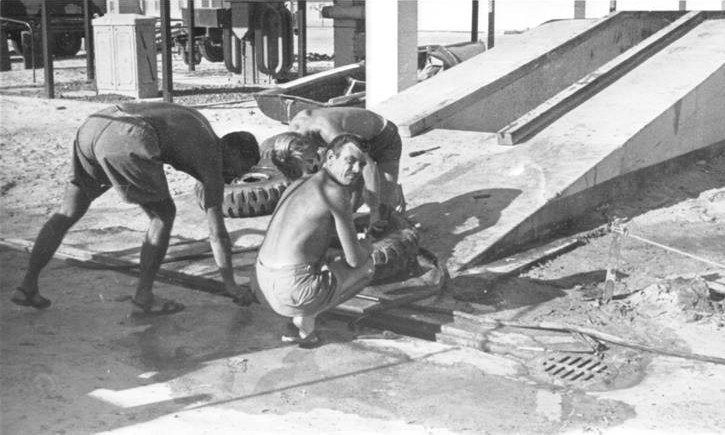 <![endif]>
<![if !vml]>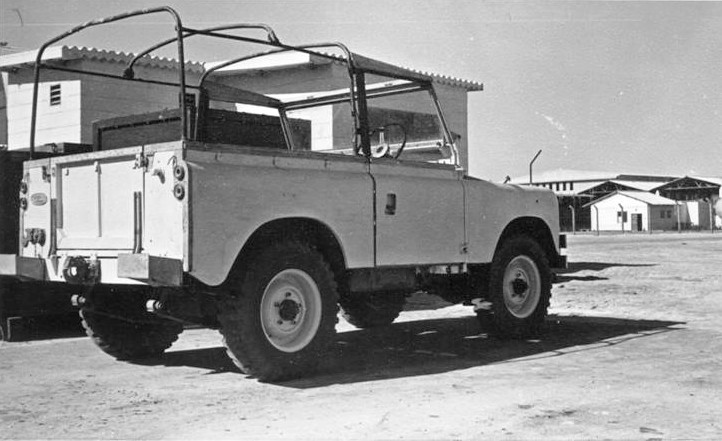 <![endif]>
<![if !vml]>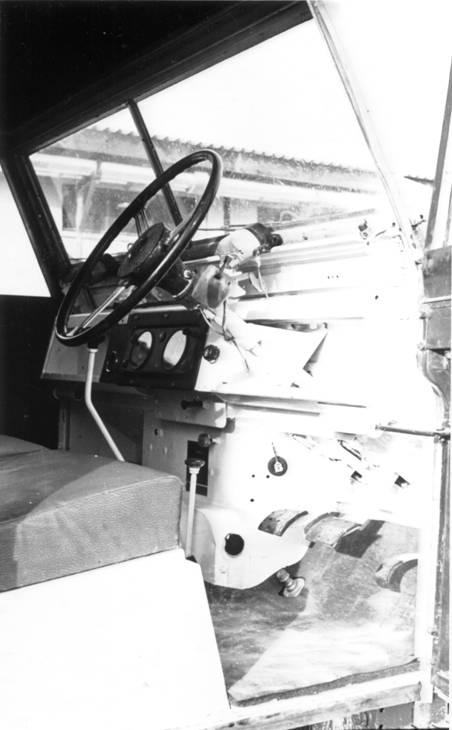 <![endif]>
<![if !vml]>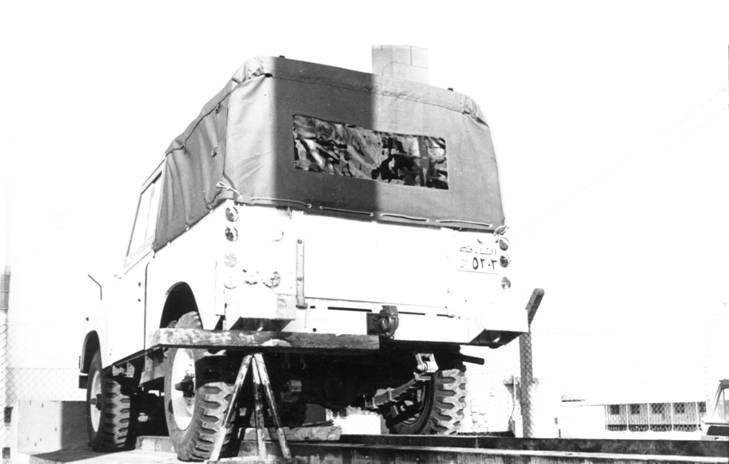 <![endif]>
With the vehicle complete it was time to concentrate on loading lists and camping equipment. We were able to purchase Propane Gas Bottles with cooking and lighting attachments and these were to prove a tremendous boon especially in the cold weather experienced covering the high passes in Turkey; generous donations of camping kits were gratefully received. The problem of accommodating three persons in a SWB Landrover was overcome by stitching together a tent type canvas extension which fitted over the back providing space for three camp beds and a small area around the tailboard for cooking and eating. We incorporated a 'stitched-in' canvas floor and a zip door at the end. Very snug and comfortable even at 15 below.
With a month in hand we were ready. By this time the white undercoat had been superseded by Army Aviation blue (coincidence), the Arabic registration plates were fitted and we were insured with the Royal Insurance Group for motoring within the Trucial States. It was time for a 'work up' exercise.
<![if !vml]>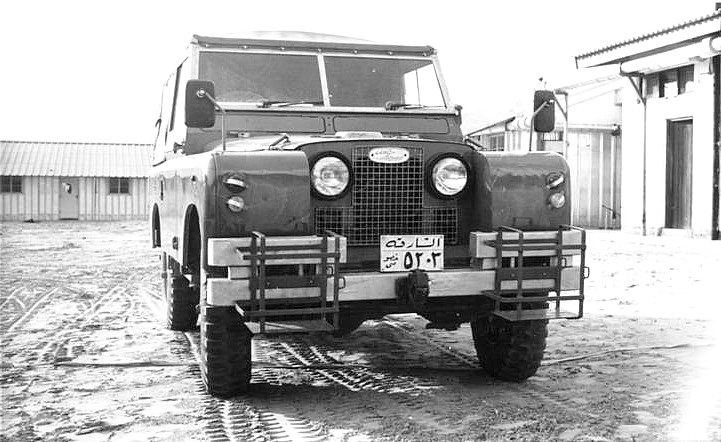 <![endif]>
Published: 1st January 2007
---