<![if !vml]>

<![endif]>
50th Anniversary of the Formation of the Army Air Corps
Middle Wallop, Saturday 15th September, 2007
Photographs published by kind permission of Frank Dusty MILLER
<![if !vml]>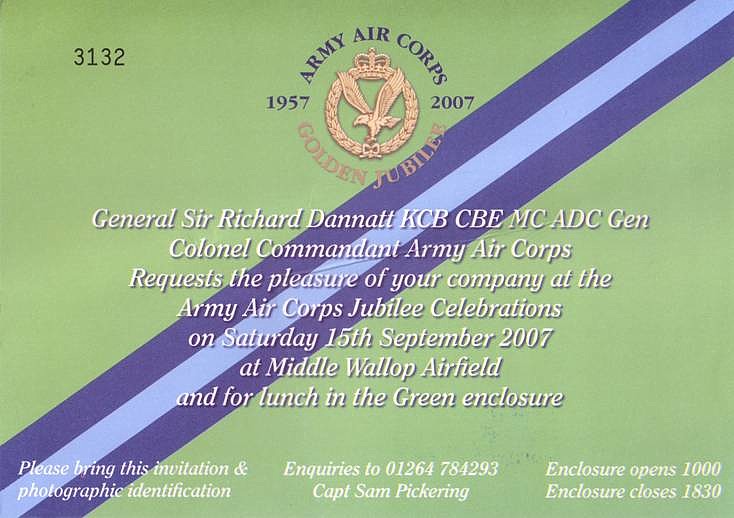 <![endif]>
Frank MILLERís personal invitation
<![if !vml]>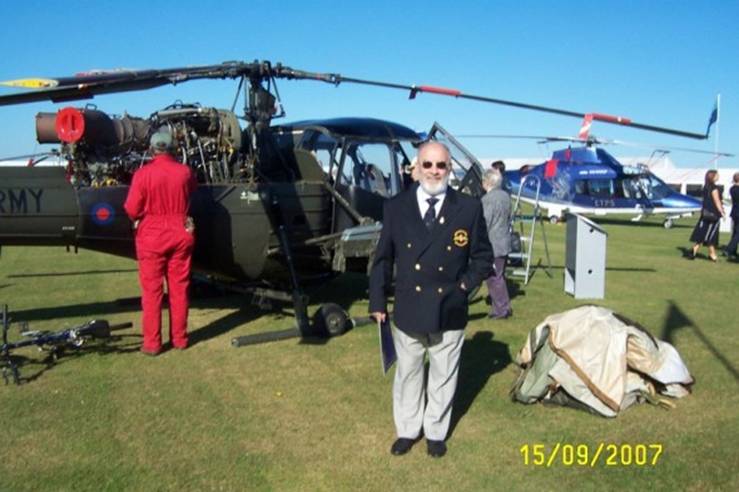 <![endif]>
Frank Dusty MILLER
I joined Middle Wallop in 1964 as a Chief Petty Officer from the Fleet Air Arm. As an Artificer (Airframe/Engine) I served in the Pilot Training Wing at Middle Wallop to provide the technical instruction required as part of pilot training. I was subsequently posted to 75 Aircraft Workshops REME in Kluang and carried out a number of functions including Modifications Team; Artificer i/c Technical Administration; deployments to Forward Repair Team Kuching and MSRD Brunei; also served as Acting ASM at 78 Aircraft Workshops Kuching under Major Juniper REME. Those who might have been at Kluang at the same time may remember Captain George Southon or ASM Paddy Fraser. If so 'Screwy' Driver and 'Magic' Martin should also ring a bell. I returned to the Fleet Air Arm in October 1967.
I have no hesitation in offering you full and free permission to publish any or all of the pictures I took that day.
NOTE: Please exercise patience while the Power Point Slide Show is downloading. The download time depends upon your system and whether you are using dial-up or broadband.
Published: 1st October 2007
---
<![if !vml]>

<![endif]>