QUEENSLAND, AUSTRALIA - Saturday 7th June 2003
"

Yetagain

at

Yetaboon

"
The 'Far East Old Farts Grand Durbar of 2003' was hosted by Gerry PECK and his wife Margaret at their home, 'Yetaboon', in Kingston, coincidentally and appropriately on the occasion of the Queen's Birthday weekend. Our sincere gratitude is extended to them for the warmth and generosity of their welcome and hospitality, the fine food and copious drink. The usual attendance of 'The Gang of Four' comprising Gerry Gregus PECK (Arborfield 53B) and Margaret, Roy Dusty ASHMAN (Arborfield October 42), Reg Rugsucker HARPER (Arborfield 51A) and Vera, George Pacemaker MILLIE (Arborfield 49B) and Marion, was boosted by the attendance of three new members:
<![if !vml]><![endif]>

<![if !vml]><![endif]>

<![if !vml]><![endif]>

George OATES (Arborfield 52B)

and his wife Cecilia

Terry STRATTON (Chepstow 53B)

and his wife Dianne

Alan Alfie FLOYD (Chepstow 53B)
the latter being two of Chepstow's finest. Our enthusiasm and zest for life, and the undisguised enjoyment of each other's company, more than compensated for our lack of numbers. As is usual on such occasions – and we don't limit them to merely an annual event but doggedly hold many rehearsals in an effort to one day 'get it right' – the tales of yore and the accompanying laughter flowed freely like vintage wine. Our thoughts on this occasion were particularly with Gordon BONNER (Arborfield 49B) and Muriel, wishing they had been in our company; perhaps next year will see their welcome return 'Down Under'.
George MILLIE
The following photographs contributed by Gerry & Margaret PECK
<![if !vml]>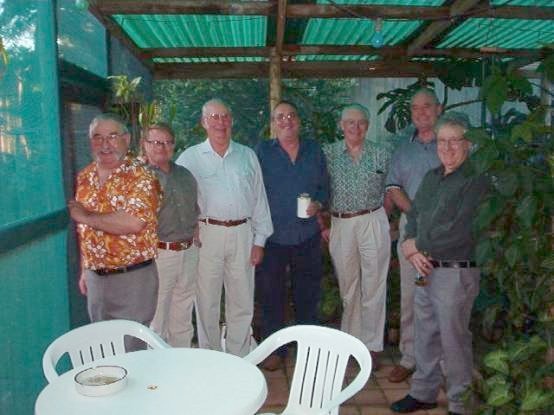 <![endif]>
Gerry PECK, George MILLIE, Terry STRATTON, Alan FLOYD, Roy ASHMAN, George OATES, Reg HARPER
<![if !vml]>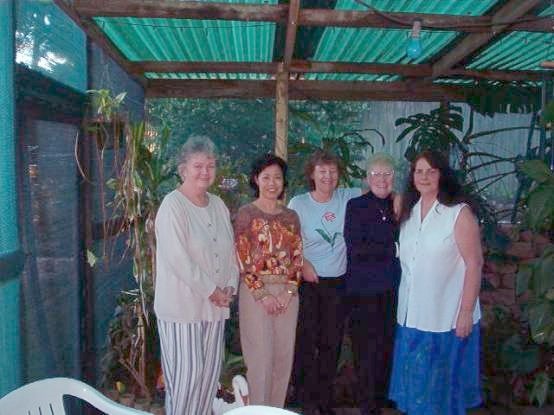 <![endif]>
Dianne STRATTON, Cecilia OATES, Vera HARPER, Marion MILLIE, Margaret PECK
<![if !vml]>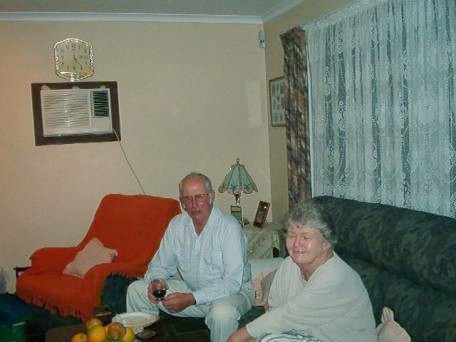 <![endif]>
<![if !vml]>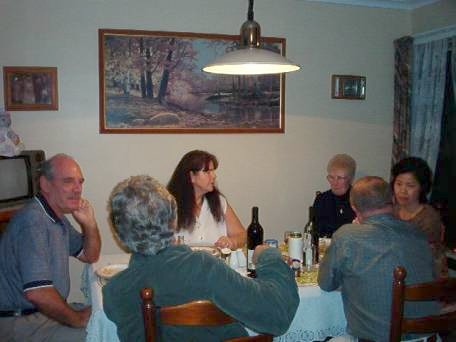 <![endif]>
The following photographs contributed by Reg & Vera HARPER
<![if !vml]>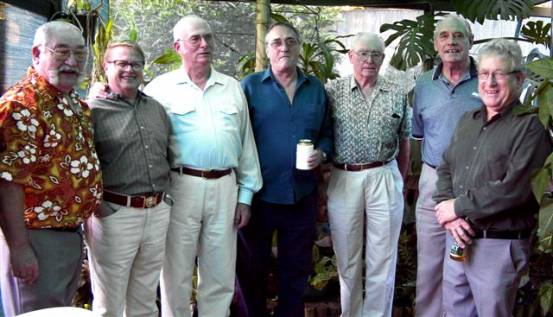 <![endif]>
Gerry PECK, George MILLIE, Terry STRATTON, Alan FLOYD, Roy ASHMAN, George OATES, Reg HARPER
The Gang of Four
'Gerry and The Pacemaker'
<![if !vml]>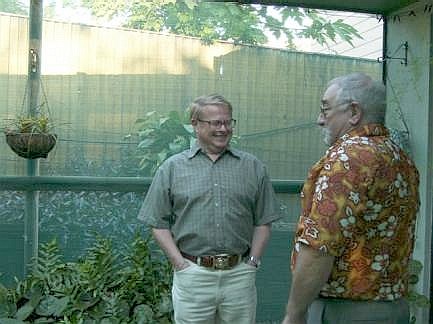 <![endif]>
"Wearing a shirt like that I know you can take a joke!"
<![if !vml]>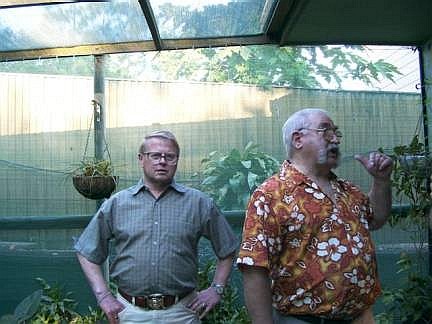 <![endif]>
"Was it something I said?"