QUEENSLAND, AUSTRALIA – Tuesday 4th May to Friday 20th May 2005
Gordon BONNER (49B) & his wife Muriel
[Reporter & photographer: Vera HARPER]
Anstead
Friday 13th May
The rain has proved to be all too sporadic and the weather has returned to normal – sun shining from a cloudless blue sky from dawn to dusk, although a gentle breeze from the south instills a chill in the air. Well, it is autumn after all!
Day Eleven – Mount Glorious & Mount Nebo
Saturday 14th May
<![if !vml]>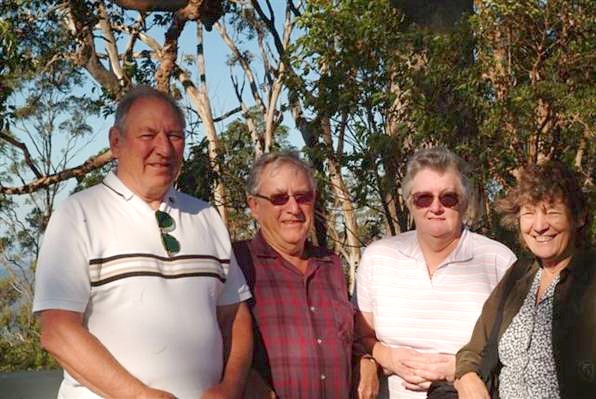 <![endif]>
Mount Glorious – Gordon, Reg, Muriel & Vera
<![if !vml]>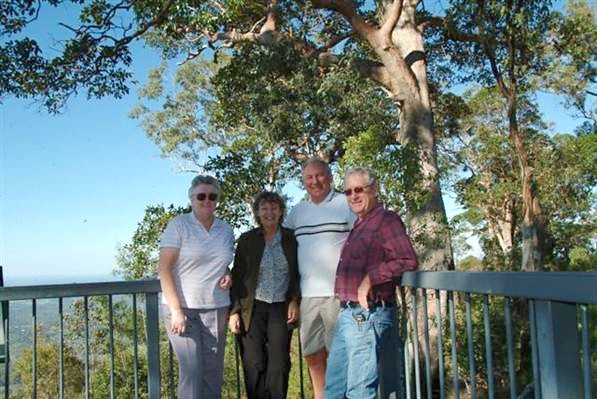 <![endif]>
Mount Nebo – Muriel, Vera, Gordon & Reg
Day Twelve – Mt Coot-tha Botanical Gardens
Sunday 15th May
Day Thirteen – Brisbane CBD
Monday 16th May
Gordon and Muriel had the day to themselves and travelled into the City, leaving their car at the bus stop.
We did have Pam and Wally (next door neighbours) and Lisa (Reg and Vera's daughter) here for dinner and that was a bit like 'Party Time'.
Day Fourteen – Gold Coast
Tuesday 17th May
Lunch at the Crowne Plaza circular restaurant at Broadbeach, and then on to Fingal Lighthouse. This is where my camera stopped working.
<![if !vml]>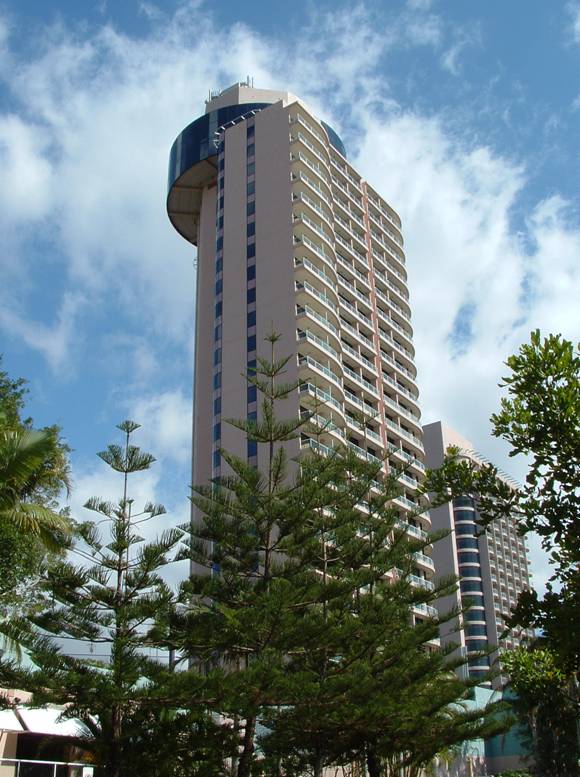 <![endif]>
(above and below) Crowne Plaza
[Photographer: George Millie]
<![if !vml]>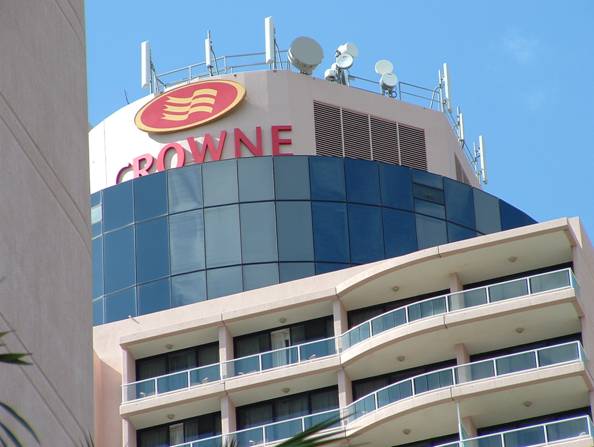 <![endif]>
<![if !vml]>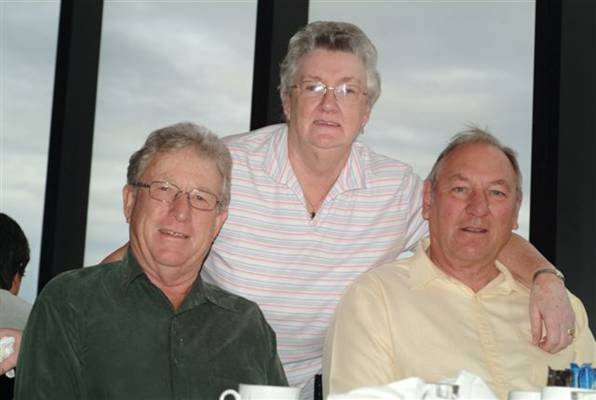 <![endif]>
[Photographer: Vera Harper]
<![if !vml]>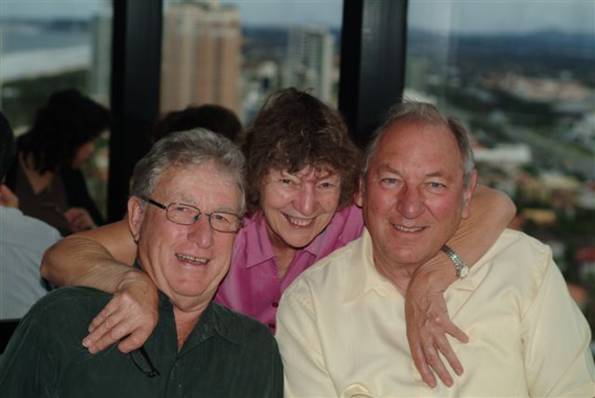 <![endif]>
[Photographer: Muriel Bonner]
<![if !vml]>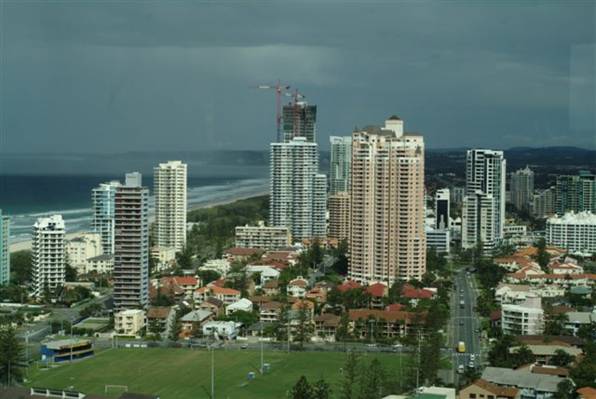 <![endif]>
View, looking southeast, from Crowne Plaza Restaurant two hours before a severe storm
Day Fifteen – New Farm Park
Wednesday 18th May
Gordon's camera repair was completed – it was really funny, we were heading to South Bank (Brisbane) on a ferry ride and the card telling us it was ready was in the mail box so we just took the ferry to New Farm Park and walked up the street to the camera shop. We were all really impressed with the service. Returning to New Farm Park to photograph the roses we then had lunch and returned to (Brisbane) South Bank.
Day Sixteen – O'Reilly's
Thursday 19th May
The drive to O'Reilly's in the Gold Coast Hinterland was a long drive but proved to be a wonderful place. We returned home with the storm – the sky was incredible. Just as we got to Bellbowrie (the suburb adjacent to Anstead) it poured on us again but there was no hail, thank goodness.
<![if !vml]>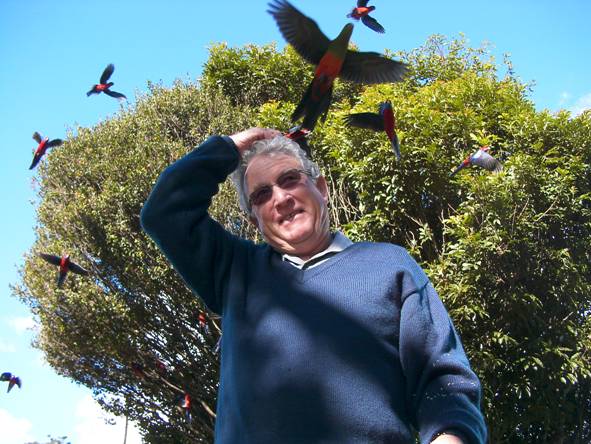 <![endif]>
O'Reilly's – Reg and friendly parrots
We have had a wonderful week with our friends taking them out every day; we had so much in common. Muriel laughed a lot and Gordon reckoned I was a bad influence, but I think she was bad enough already. They loved all things Australian, especially the scenery and food so they were easy guests to have around. We ate out almost every day at lunch time and we just had easy teas, so it wasn't much work.
Day Seventeen - Departure
[Reporter: George Millie}
Friday 20th May
Gordon and Muriel came to the end their relatively short sojourn in Queensland and commenced the two-day drive to Aberdeen, New South Wales, into the bosom of their family. For FEOFA it has been a pleasure to see them back with us and we hope that their planned flying visit to bid us all farewell before they return home to UK on 10th September comes to fruition.
Published: May 2005
---
<![if !vml]>

<![endif]>