<![if !vml]>

<![endif]><![if !supportNestedAnchors]><![endif]>
IN MEMORIAM
<![if !vml]>

<![endif]>
T B Barney O'SHEA
1932 to 2010
AAS Arborfield Intake 45B
<![if !vml]>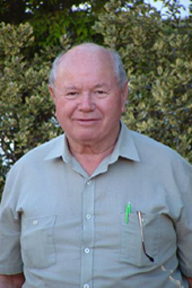 <![endif]>
25th August 2006
at
FEOFA HQ,
Toowoomba, Queensland.
Australia.
<![if !vml]>

<![endif]>
Arborfield Old Boys Association Forum
Bas Hill » Fri Feb 19, 2010 9:59 am
It is with great sadness that I have to inform you of the sudden passing of Barney O'Shea in Melbourne Australia last Wednesday.
I am in touch with Barneys Daughter Jill and have expressed the deep sadness we all who new him and his fellow AOB feel at this time.
In 1966 Barney was the manager of the first AAC team (AETW) to win the Craftsmans Cup and I was privileged to have been "one of his boys" in whom he was so proud.
After many years I found him residing in Australia and convinced him to take a trip back to Malaysia where we all had a great reunion in Kluang.
Barney was Mr Rotory Aviation and continued to write for a number of magazines and was highly respected for his wealth of knowledge in the industry.
By for now Barney enjoy your Helicopter to Heaven where you will be once again with your Dear Doreen.
Your old Right Back
Bas Hill 60C
_______________________________________________________
Tich Schofield » Sat Feb 20, 2010 11:52 am
It's always very sad to see any Arborfield Old Boy receive his Final Passing Out Parade, none more so than one from an early intake such as 1945. I never had the honour of meeting the man, but I do know he would have been like all the other Arborfield Old Boys I have had the privilege of meeting. Honourable, respected and with a wicked sense on humour that can only come from the kind of life we have all enjoyed.
A sad loss to us all ………………..
RIP Barney ………..
Tich Schofield 65A
________________________________________________
Cliff Charlesworth » Sat Feb 20, 2010 4:11 pm
Farewell Barney ! Although I didn't meet up with you - I must have been on your POP .
Another Old Boy who carved out an illustrious career after Arborfield.
My condolences to your family and may you RIP.
Cliff47B
________________________________________________
Army Aviation Web Site Forum
Post subject: Re: T B Barney O'Shea RIP Posted: Sun Feb 21, 2010 4:26 pm  
Thank you for the news Trevor, sad though it is. Barney was one of the nicest men I have had the privilege to know. I think it was Barney that recruited me into the Society of Licensed Aircraft Engineers and Technologists and encouraged me to take their exam for full membership. This eventually led to me being elected a Fellow of the Royal Aeronautical Society too.
So from one former WO1 ASM REME FRAeS to another - Rest In Peace, Barney.
Tom Drake
<![if !vml]>

<![endif]>
Melbourne Herald Sun 19 February 2010
O'SHEA.
The Funeral of Mr Barney O'Shea will arrive at the Springvale Botanical Cemetery (The Necropolis), Princes Hwy, Springvale on MONDAY (Feb. 22) at 11.00 a.m. for a Cremation Service to commence at 11.15 a.m. in the Wilson Chapel.
No flowers by request
Published in Herald Sun on February 19, 2010
T. B. (Barney) O'Shea
O'SHEA. - T. B. (Barney). Passed away suddenly on Feb. 17, 2010 aged 78 years Much loved husband of Doreen (dec.). Dearly loved father and father-in-law of Julie (dec.), Jill and Will, Kim and Nigel, and Heidi. Adored Grandad Barney of Sarah, Nat, Tasha, Brenton and Elise. Dad, Mum and Julie together again
<![if !vml]>

<![endif]>
To my regret I never met Barney in person, our acquaintance and friendship was formed by the contributions to, and the interest he took in, this 'Arborfield & The September 49ers' web site. His achievements in the field of aviation are a source of admiration. A member of the Arborfield Army Apprentices School intake 45B he trained as an armourer. However his vision, knowledge and determination took him in another direction, that of the field of Army Aviation, particularly the introduction and use of helicopters where he became a highly respected authority throughout the world.
And yet he remained Barney. In our correspondence I always felt he lived life with a twinkle in the eye, unseen by me on the other side of the world, but there was no doubt it was there. Perhaps I might use some of his own words to explain……
…..still in contact with Dicky Manning 45B my original armourers group, and Bas Hill one of my AETW footballers, who like you, come at Christmas. Would like to keep up although long trips are very doubtful now, one needs dreams. The old Irish saying: " When you stop dreaming there is nothing left to live for!" which is how O'Shea was brought up, then when into counselling boy can it develop. The odd infrequent communication covering highlights over the years have always been so supportful and have helped considerably in carrying on. Best ever was from an air tech /art finally settled he hoped as tech teacher in the North that was around 50 years on, and really good for the Ego. Have problems when reading about Arborfield school incidents, feel more for the direct result of the wonderful start we received, despite having several International Fellowships and continuing action in the International helicopter, vertical flight and defence worlds and press, there would have been nothing without Arborfield and growing up in the critical formative army years from 1945 was a mixed blessing and invaluable.
an aging Happy Appy
Barney O'Shea
If we want a permanent memorial to Barney we just need to raise our eyes to the skies when we hear a service helicopter chopping its way above us. The workhorse with the grace and athleticism of a ballet dancer, performing on high because of the vision and dedication of our friend Barney O'Shea. May his spirit remain free to roam up there and may the hangar doors never close on his memory.
Trevor Stubberfield 52A  
<![if !vml]>

<![endif]>
Barney
Another Old Boy scales the heights to join those waiting there,
The angels couldn't teach him how to fly – they wouldn't dare!
For Barney, this is yet another flight to other things,
An easy final journey now, to one so used to wings
But what a life, and what a man! The gap he leaves is great,
Achievements throughout his career just cannot understate
The love, affection he inspired in all those that he knew,
And how he helped in the careers that they chose to pursue.
Many tread the path of life with not a mark to show
Their passage taken, or which route they may have thought to go,
But Barney left his markers scattered far and wide to those
Who cared to note and follow his example if they chose.
So let us not be sad for him, it wouldn't be his way,
More likely, he'd just laugh and grin and say it's all OK
To celebrate the life of yet another old ex-boy,
Who loved and lived life to the full, but most of all – enjoyed!
By kind permission of  Tony Church 55A
Copyright © 2010
<![if !vml]>

<![endif]>
On site we have two articles contributed by Barney which you may like to read. 
They can be accessed from the links below.
<![if !vml]>

<![endif]>                    <![if !vml]>

<![endif]>
<![if !vml]>

<![endif]>