IN MEMORY
of the late
Sergeant Jack GLEDHILL, R.A./Army Air Corps
<![if !vml]><![endif]>

<![if !vml]><![endif]>

<![if !vml]><![endif]>

<![if !vml]><![endif]>

R.A. Beret Badge

(King's Crown pre 1953)

Shoulder Title &

1 (British) Corps Patch

R.A. Beret Badge

(Queen's Crown, post 1953)
FOND MEMORIES of JACK

Monday 24th February 1958: having successfully completed the trade conversion course at RAF Middle Wallop I was posted to 652 AOP Squadron, Detmold, BAOR. Rather than spend my seven days embarkation leave at home I sought and received permission to travel and report to my new unit in civilian clothes, and to spend the intervening week in Kiel, Schleswig-Holstein with German distant kin.

Thursday 6th March 1958: my embarkation leave at an end I travelled from Kiel via Hamburg to Detmold by train. There was a chill in the air and I was glad of my "British Warm" overcoat, coincidentally of the same pattern worn by British Army officers. I finally arrived at Lippe-Detmold (Detmold on the River Lippe) during the sunny but cold afternoon; a taxi transported me and my kit from the railway station to Hobart Barracks at the end of Richthoffen Strasse – so named in memory of the "Red Baron", Graf von Richthoffen, ace fighter pilot of World War I. The taxi dropped me off at the main gate, for security reasons unauthorized civilian vehicles were not permitted to drive into the garrison.

<![if !vml]><![endif]>

(left to right) – Cpl. Sos Sutton REME, Cpl. n/k RAF, Cpl. Ken Russell REME,

Cpl. George Millie REME, Cpl. Bob Langley REME, Bdr. Jack Gledhill RA.

The sentry snapped smartly to attention and 'presented arms' in salute as I walked past him on my way to the guardroom. The Provost Sergeant came to attention and saluted as I entered his domain, and it suddenly dawned upon me that I was attracting these marks of respect because my British Warm endowed me with the presumption of commissioned rank. Amidst a veritable barrage of "Sir" interposed between almost every word I was given directions to 652 Squadron Headquarters, and a Royal Artillery Bombardier (artillery NCO rank equivalent to Corporal) volunteered to carry my kit. I was enjoying the huge joke, permitting him to struggle up the road with me in tow trying to maintain a solemn expression and fighting the almost uncontrollable urge to burst out laughing – particularly as he and I were of equivalent rank.

Later that evening, having settled into my surroundings and becoming acquainted with my RAF and REME comrades, all of whom at that time were Airframe/Engine Technicians whilst I was the first and only Electrical/Instruments/Radio Technician, I was introduced to the Corporals' Mess. It was no surprise to see, standing at the bar, the R.A. Bombardier – Jack Gledhill - who had kindly 'helped me with my kit'. Upon seeing me he immediately became aware of his embarrassing error in presuming me to be an Officer, but over a few beers soon appreciated the funny side, cementing our friendship on the spot.

On 2nd November 1959 I was posted back to the Army Air Corps Centre at Middle Wallop to assume Technical Instructor duties. Although our association, like many in the Army, was relatively brief – not unlike 'ships passing in the night' – I enjoyed Jack's company immensely. Undoubtedly one of England's "hearts of oak", he displayed great pride in the uniform he wore, was gifted with a very dry sense of humour, and an extraordinary generosity of spirit.

George MILLIE
ACKNOWLEDGEMENT
The following photographs with permission to publish them, provided by his son, Gordon GLEDHILL.
<![if !vml]>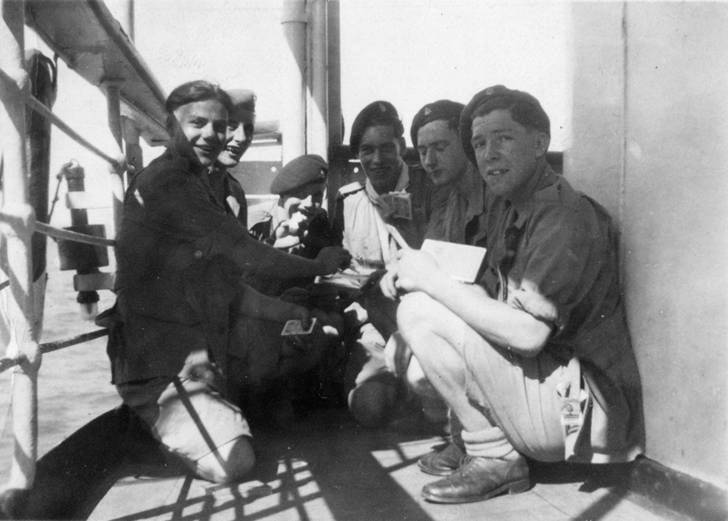 <![endif]>
circa 1950-1952: on board ship bound for Egypt. (left) Jack GLEDHILL, others n/k.
1950 to 1957: 652 Air OP Squadron, RAF
<![if !vml]>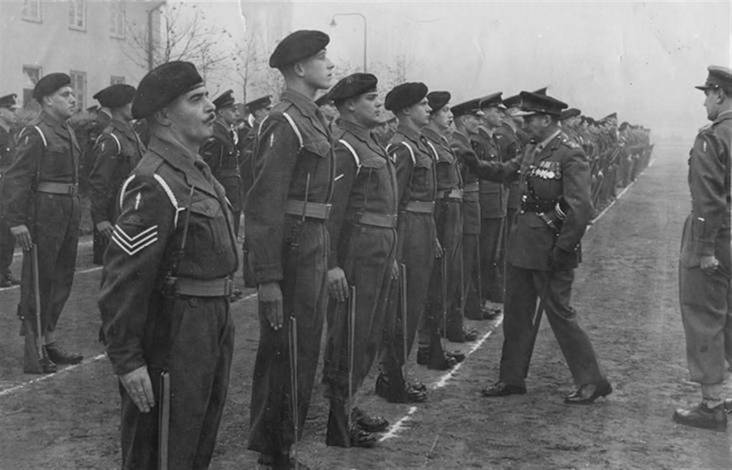 <![endif]>
1957: Hobart Barracks, Detmold, BAOR. - G.O.C. 1 (Br) Corps Annual Inspection of 652 AOP Squadron.
(front rank, 3rd right) Lance Bombardier GLEDHILL, R.A.
Note: the large number of R.A.F. personnel in the ranks would indicate pre-1957
"Wedding Day": Registrar's Office, Detmold – Saturday, 25th October, 1958
<![if !vml]>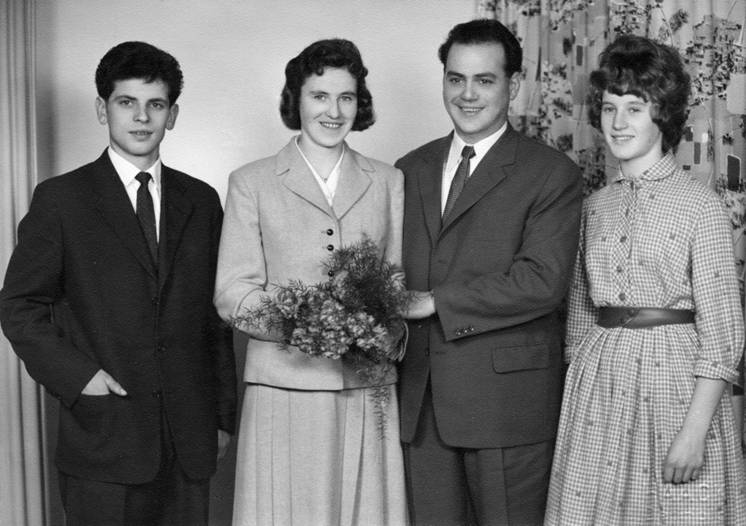 <![endif]>
(left to right) Gunter LIESEGANG, Margarete & Jack GLEDHILL, Wallburga WODKE
Post-1957: The Army Air Corps
Under Army Order 82 of 1957 the existing Army Air Corps was formed from the Air OP and Light Liaison units. The new Army Air Corps consisted of a small cadre of Officer and NCO pilots supplemented by volunteers attached from other Arms. Aircraft maintenance was the continued responsibility of RAF personnel and ground crew duties were performed by attached soldiers, mainly from the Royal Armoured Corps and Royal Artillery. During the transition period 1957-1958 the task of aircraft maintenance was gradually handed over to the Royal Electrical & Mechanical Engineers.
<![if !vml]>

<![endif]>
<![if !vml]>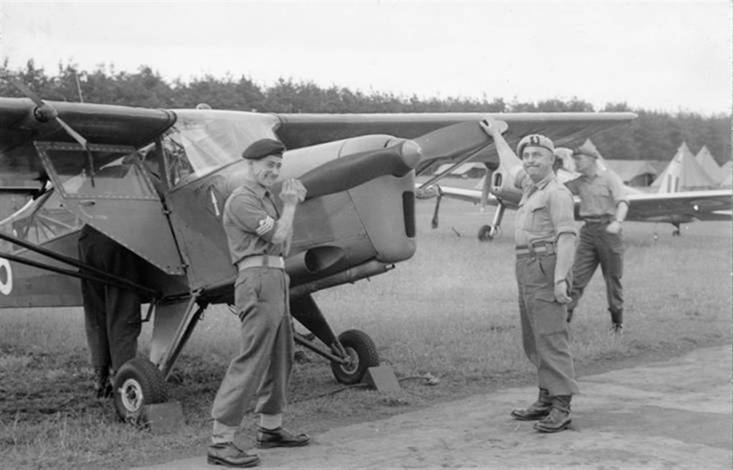 <![endif]>
circa 1958-1962: 652 Light Aircraft Squadron, Army Air Corps, on exercise in BAOR.
(foreground) Auster AOP Mk. VII; (background) de Havilland Chipmunk T.10
<![if !vml]>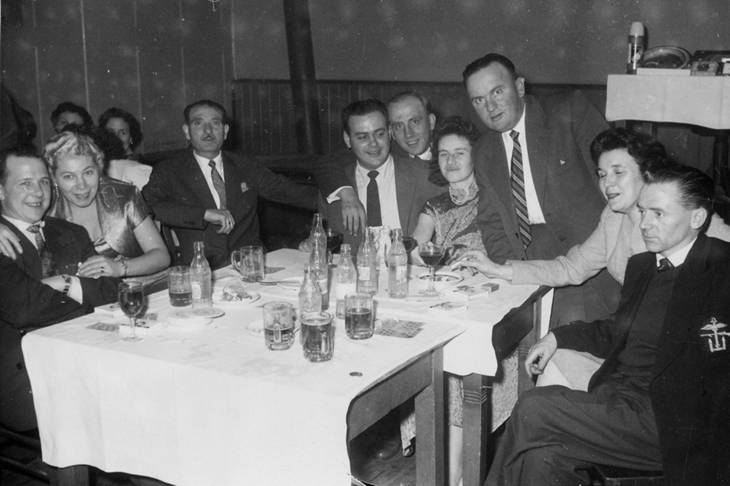 <![endif]>
Saturday, 7th March, 1959: In a local 'Bierhaus', members of the Warrant Officers' and Sergeants' Mess, Detmold
(centre of picture) Jack & Margarete GLEDHILL.
<![if !vml]>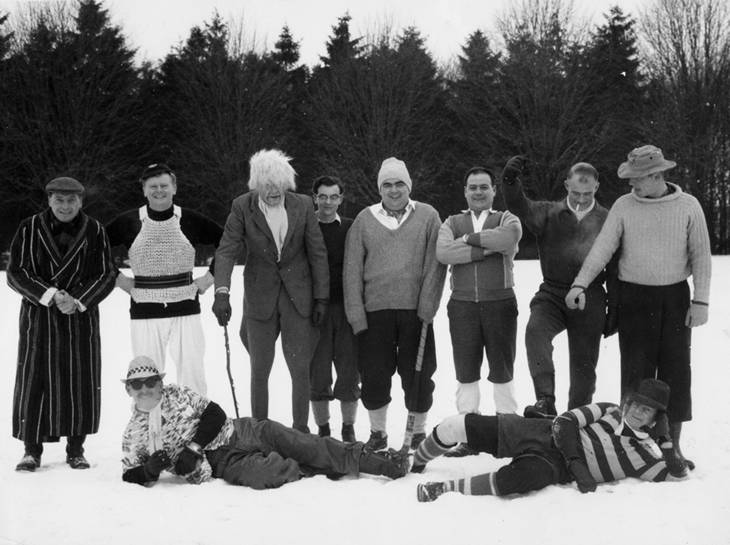 <![endif]>
Sunday, 25th December, 1960: "Snow Fun"
(standing, left to right) Andy, n/k RAF, Brigadier n/k, n/k RAF, Danny FOSER REME, Jack GLEDHILL RA, officer n/k, Vernon POWELLS
(reclining, left to right) n/k RAF, n/k RAF
<![if !vml]>

<![endif]>
Post-1962: 652 Light Aircraft Squadron, Army Air Corps, Detmold, BAOR.
(seated, 2nd from left) Sgt. Jack GLEDHILL, RA/AAC
| | |
| --- | --- |
| Notes: (i) | it is evident that the photographs (above and below) were taken on the same day. |
| (ii) | the group photograph (above) can be dated not earlier than 1962 during which year the CPO (Fleet Air Arm) sitting at the end of the row, was in a group of 19 who were seconded to the Army Air Corps to complete a familiarization course at the Army Air Corps Centre, Middle Wallop, prior to being posted to their units. |
<![if !vml]>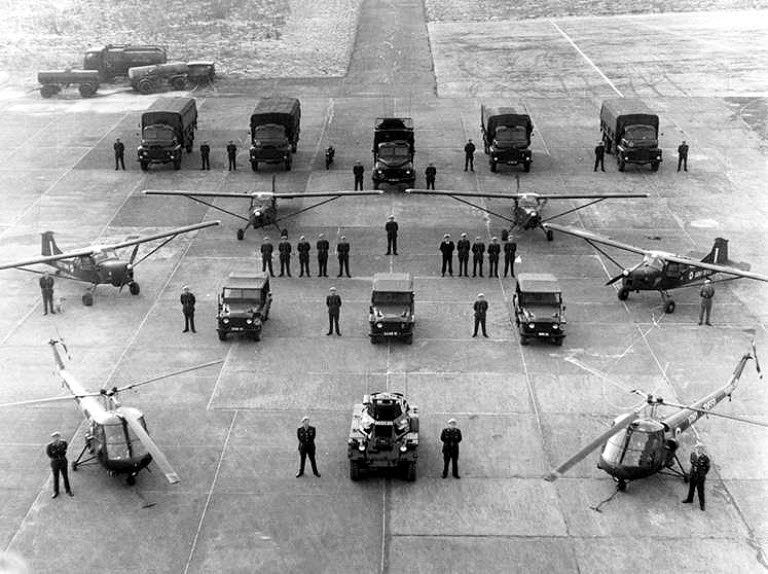 <![endif]>
Post-1962: Detmold – the hard-standing outside 652 Light Aircraft Squadron hangar, looking towards the airfield.
(four fixed-wing aircraft) Auster AOP Mk. IX; (two helicopters) Saunders-Roe Skeeter AOP Mk. 10
General Service Medals
Awarded for service in Borneo & Malaya before posting to BAOR.
The Isle of Man
<![if !vml]>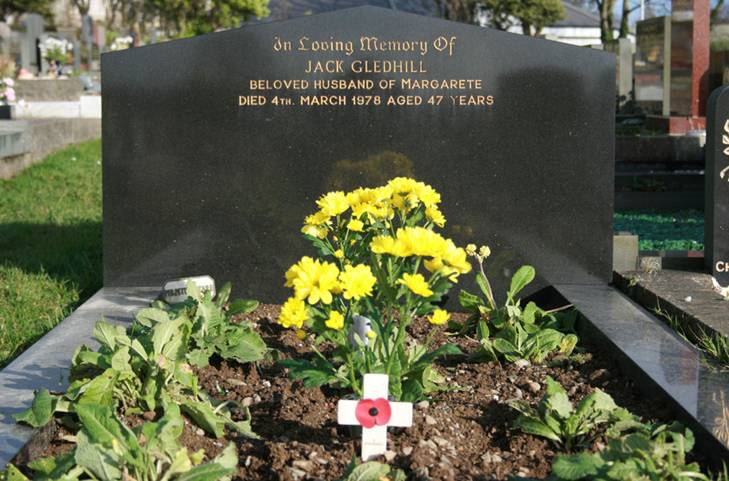 <![endif]>
Interred Douglas Borough Cemetery, Glencrutchery Road, Douglas, Isle of Man.
Remember me when I've gone away,
Gone far away into the silent land,
When you can no more hold me by the hand,
Nor I half turn to go, yet turning stay.
Remember me when no more, day by day,
When you tell me of the future that you planned.
Only remember me, you understand
It will be too late to counsel or to pray.
Yet if you should forget me for a while
And afterwards remember, do not grieve,
For if the darkness and corruption leave
A vestige of the thoughts that once I had,
Better by far you should forget and smile
Than that you should remember and be sad.
Christina Rossetti (1830-1894)
<![if !vml]>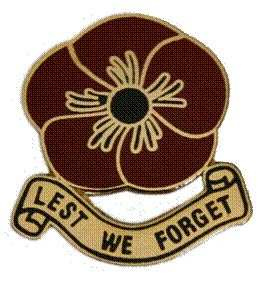 <![endif]>
First Published: 1st December 2008.
Latest Update: 15th November 2014.
____________________________________________________________________________________________________________________________________________________
<![if !vml]>

<![endif]>